In response to the mounting financial pressures facing many of the UK's independent schools, as a result of a challenging admissions environment, William Clarence Education launched a new division this month – William Clarence School Services (WCSS) – to support senior leaders responsible for marketing and student recruitment.
Writing in William Clarence's new magazine Independent School Admissions Plus, Andrew Fleck, Principal of Sedbergh School, notes the challenges which school admissions teams are facing across the country due both to the level of uncertainty around Brexit and the increasing levels of competition at home and overseas. For those schools reliant on boarding as a principal income stream, the 57% fall in boarding numbers over 20 years represents a continuing crisis.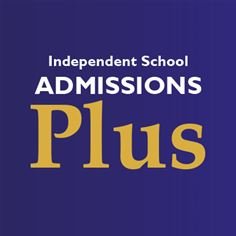 Independent School Admissions Plus
WCSS has conducted original, independent research among school admissions registrars and marketing directors which shows that levels of confidence in the sector are not high and many of these key staff feel under-supported.
WCSS works directly with senior leaders responsible for marketing and admissions across the UK independent school sector. Collegiate and consultative in their approach, the experienced team members support every aspect of student recruitment from reviewing and stress-testing current admissions strategies to team mentoring and case-specific trouble-shooting.
Steve Spriggs, Chief Executive of William Clarence Education, commented:
"A key element of a sustainable student recruitment strategy – both domestically and internationally – is effective brand positioning and clear e messaging targeted towards the right audiences. WCSS can now support schools in delivering their entire marketing and communications programmes. William Clarence Education is already the preferred partner for many schools at home and abroad and we are confident that our Schools Services division will rapidly start to make a substantial contribution to the continued health of the sector."
Hugh Monro, former Master, Wellington College welcomes the launch of WCSS, commented:
"It is vital that attention is paid to the crucial role which marketing and admissions have to play in making good schools even better".
Hiliary Moriarty, former National Director of the Boarding Schools' Association echoes Monro's sentiments:
"Our schools may have a long and respected history; today's marketing team is about ensuring they also have a bright future."
William Clarence Education welcomes all enquiries from Independent Academic Institutions, and looks forward to supporting the sector with valuable tools, resources and expertise in the months and years to come. For more information visit williamclarence.com.
END
NOTES TO EDITOR
a) Andrew Fleck's full article Life in the Shack can be found in the summer edition of Independent School Admissions Plus and here: https://williamclarence.com/about/guest-posts.
b) WCSS's original, independent research shows, that of the marketing and admissions staff contacted:
54% of those questioned stated that they were not confident that, if asked, all staff members would be able to articulate the USPs of their school to prospective parents.
33% of respondents felt that senior leaders had become overly-involved in marketing activity, whilst 22% felt their headteacher should be more closely involved.
42% felt that their role in the school was under-valued and under-appreciated; 73% felt that their school needs to allocate more budget to support marketing and student recruitment activity.
c) WCSS offer schools a dedicated, focused and targeted review on all strands of the marketing and admissions process within the school. This draws on industry best practice and applies it to the unique situation of each school; helping leaders make important decisions with the right data to put plans in place to tackle the changing world of student recruitment – whether that be installing a new admissions software system, targeting a new region, managing a new media campaign, advising on tier 4 visa application and much, much more. For more information on WCSS schools should email schools@williamclarence.com or call 0207 412 8988
d) On 11 June, WCSS will be holding a free webinar for marketing and admissions staff on 'The Importance of an Admissions Dashboard'; to connect please register here at williamclarence.com
About William Clarence Education:
The leading education advisory and consultancy service in the UK. With an unrivalled reach into the UK Schooling and University network, William Clarence offers unbiased advice to students and parents from around the world; at every stage of their academic journey. From Independent School Application and Placement, full UCAS and University application consultancy, Oxbridge Applications, US College Admission and even Homeschooling programmes, William Clarence Education draws on a deep relationship driven network with schools, Universities and senior education figures within the industry. By putting the student and family at the centre of the process, William Clarence ensures their clients reach their maximum potential and gain access to the very best of UK education.
Press Enquiries
Stephen Spriggs – info@williamclarence.com